Details
REGISTER NOW!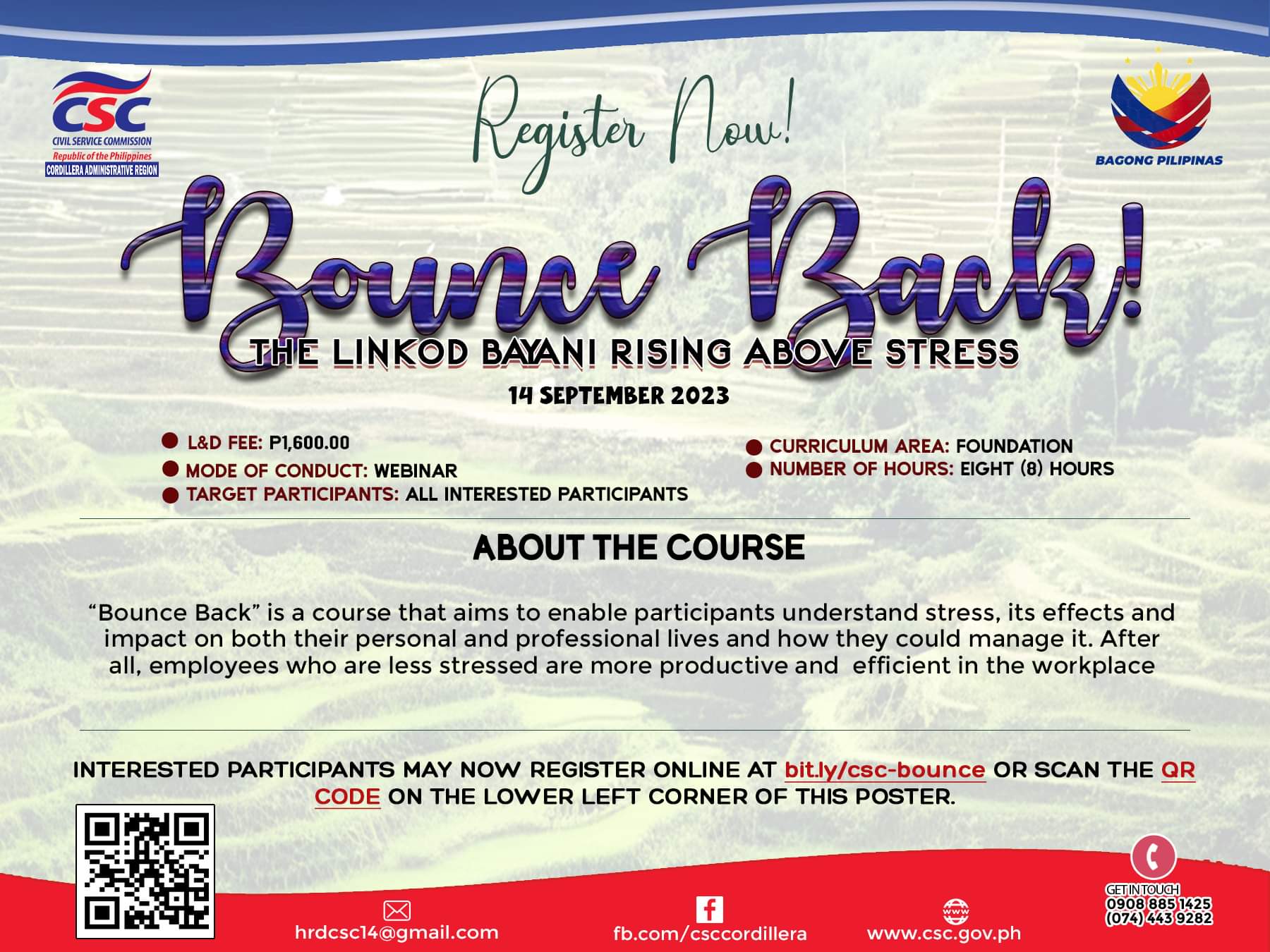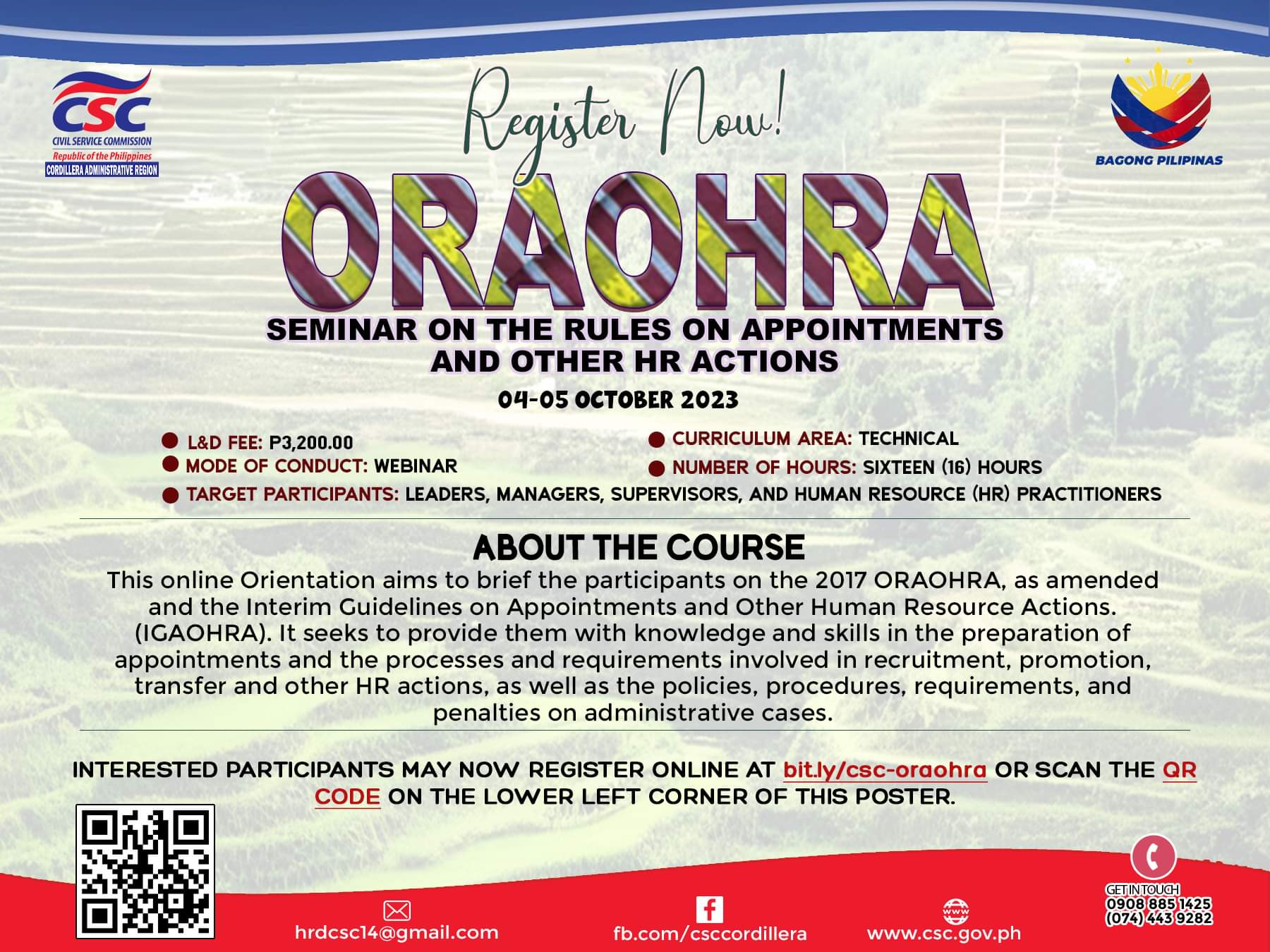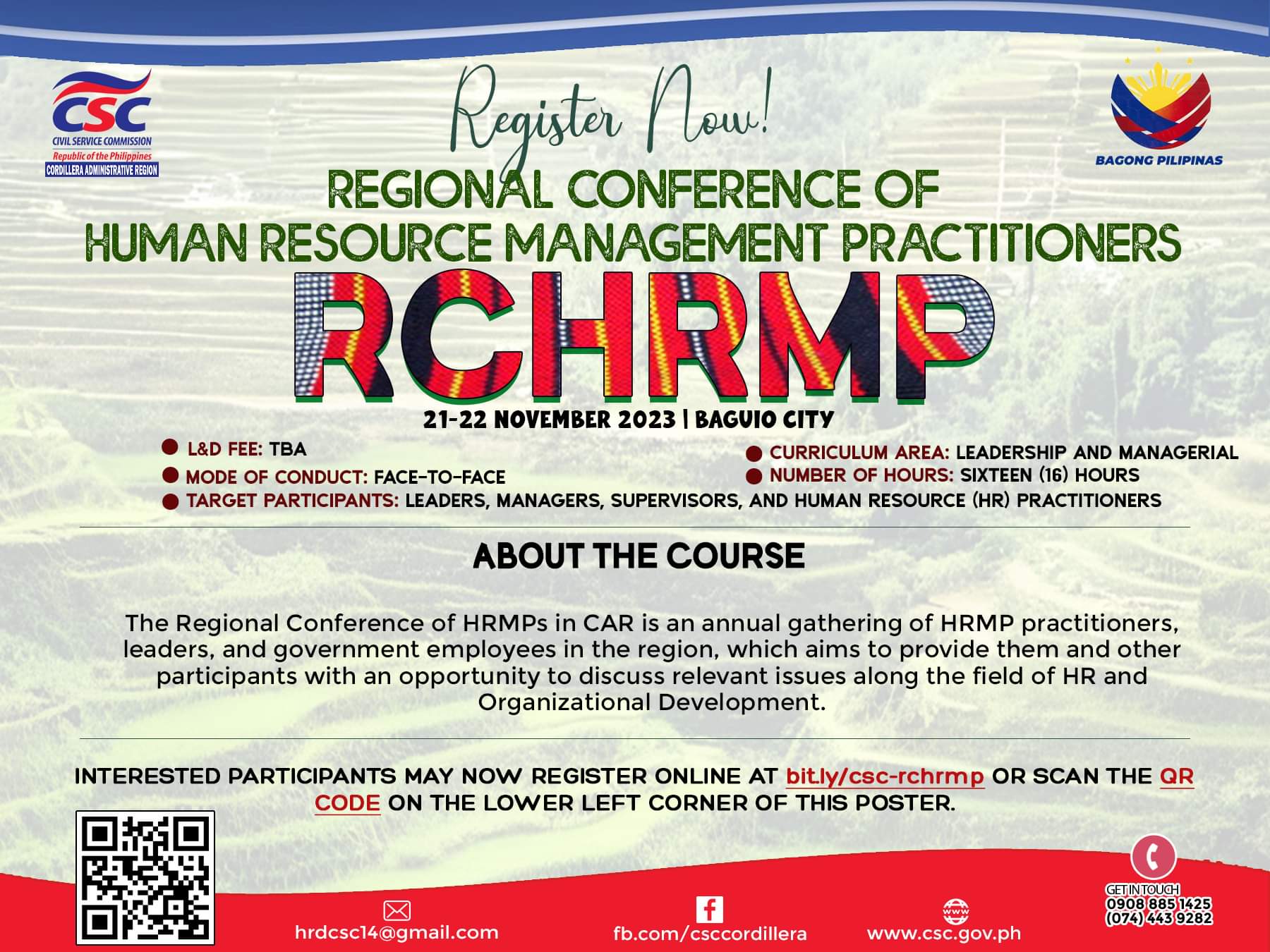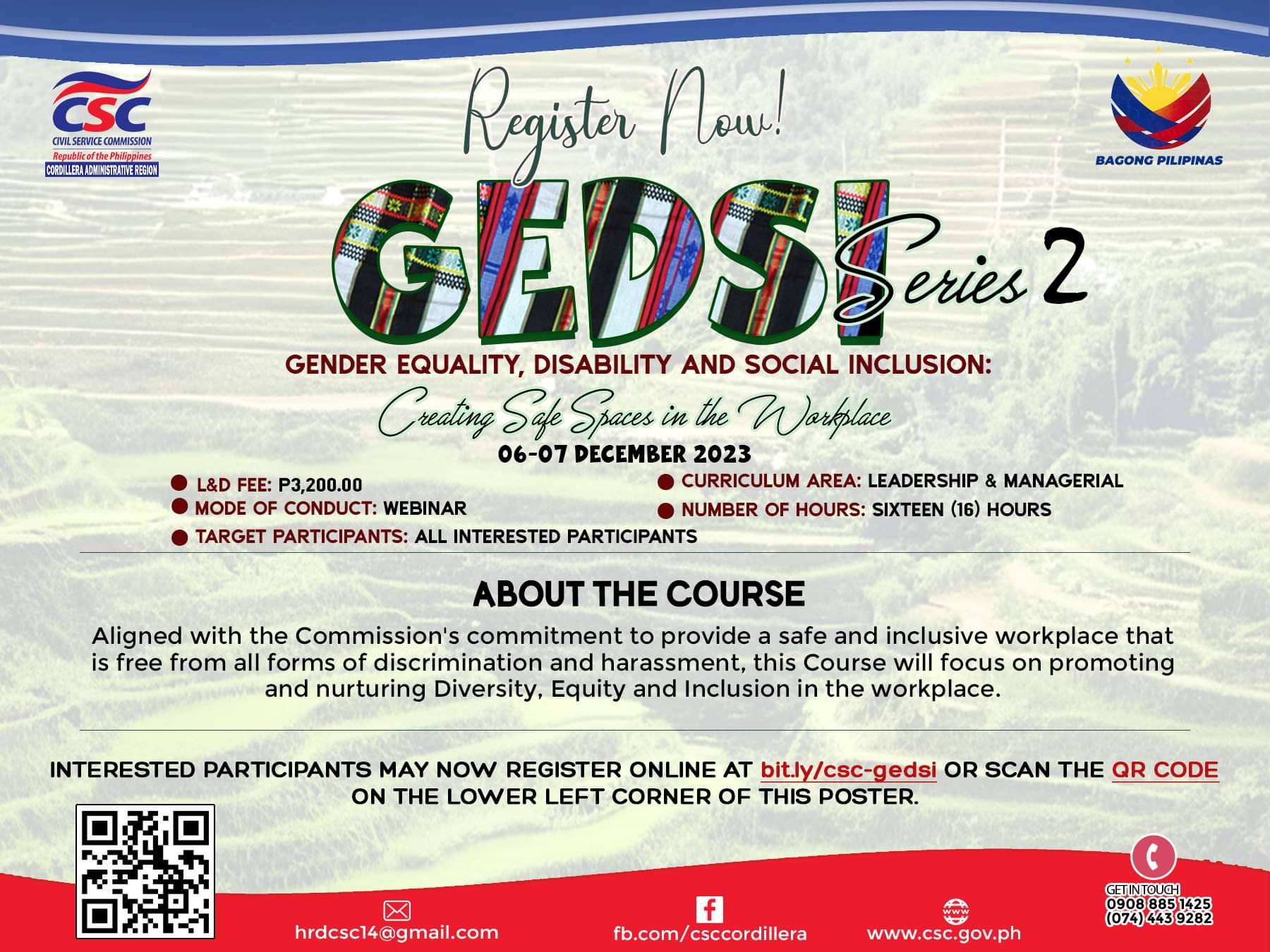 Details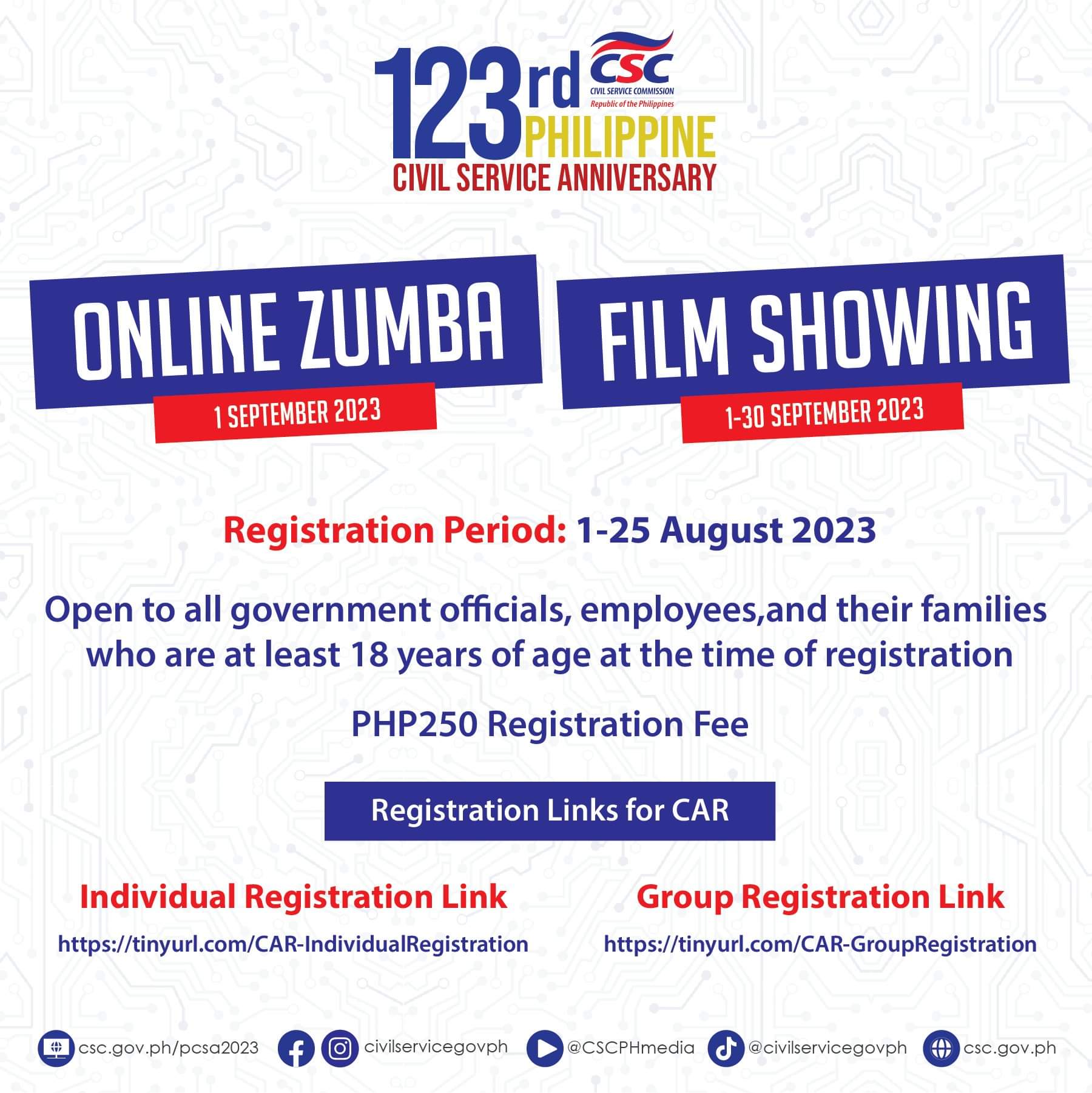 Tara na mga Ka-ZoomBayani!
Details
Register Now!
SUPERVISORY DEVELOPMENT COURSE TRACKS 2 AND 3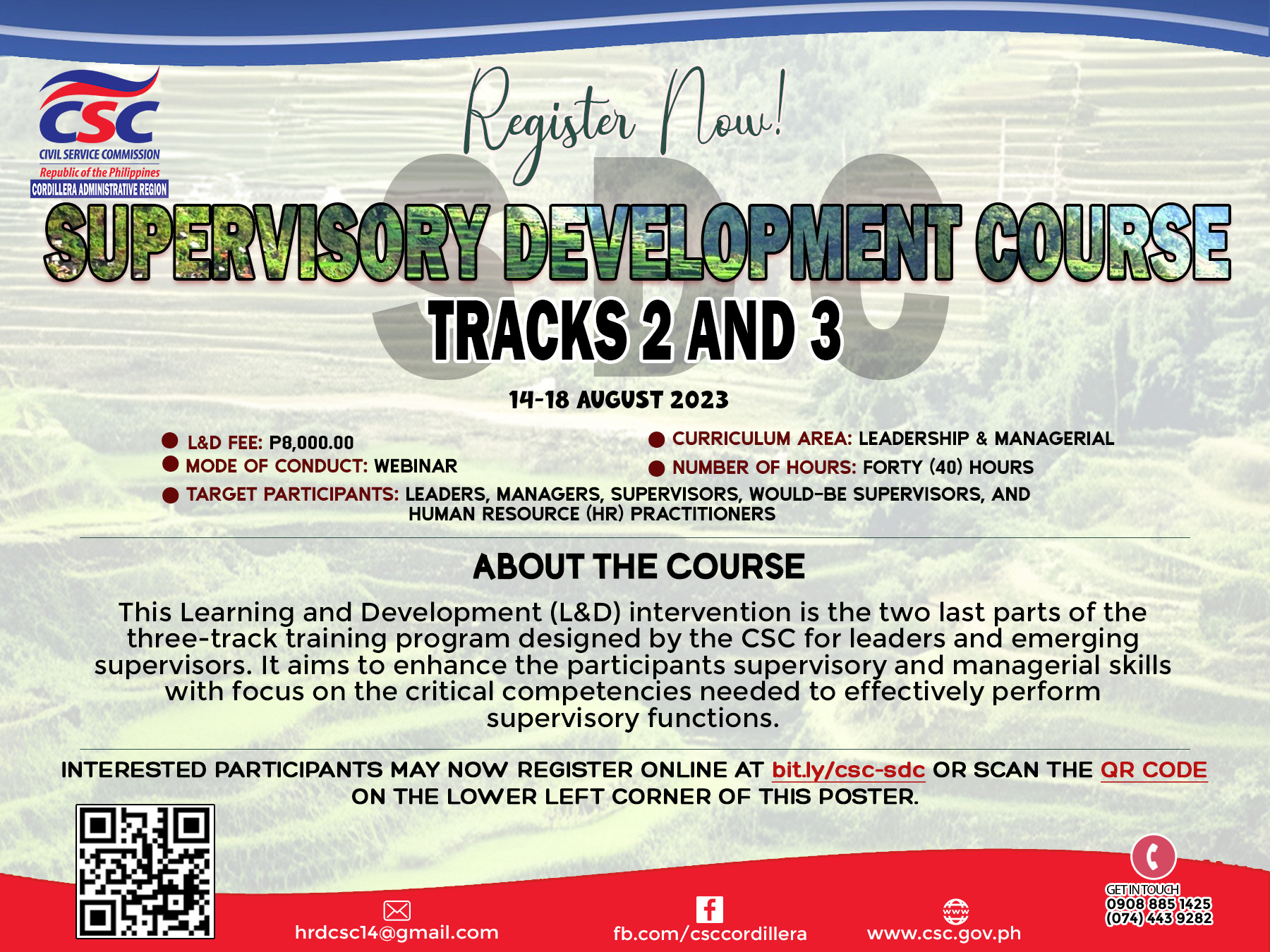 Details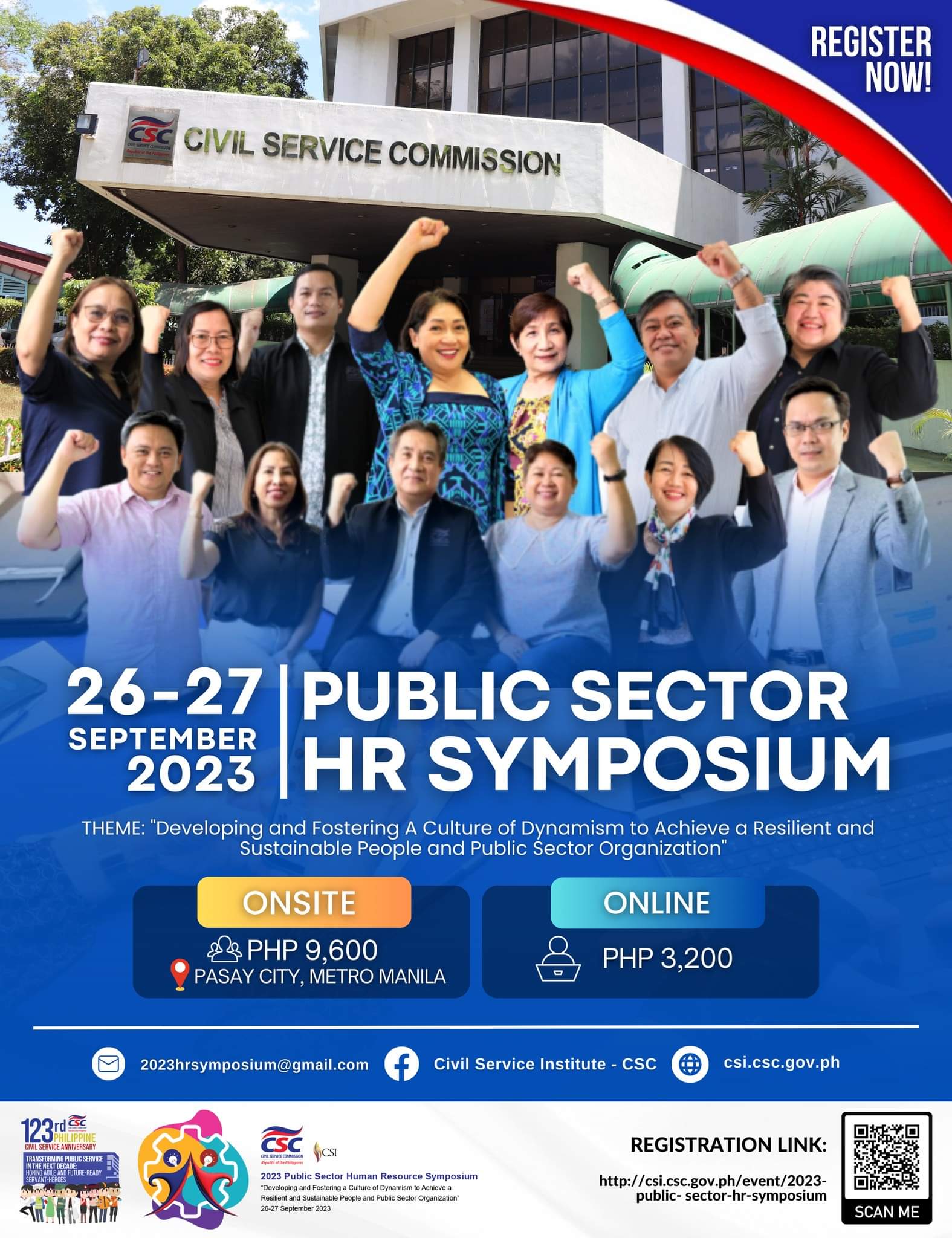 The BIGGEST and the GRANDEST gathering of Public Sector Leaders and HR practitioners is happening this September!
Details
2023 CSC CAR LEARNING & DEVELOPMENT COURSE OFFERINGS
Please click the link below:
https://drive.google.com/file/d/157lfNWkBLyPvzNhW72sOdgYtZ9BeIww_/view?usp=sharing
FREQUENTLY ASKED QUESTIONS:
1. Access this following URL:
or you may direclty register the link indicated in the L&D scheduled.
2. Fill out all information needed for the L&D Registration.
3. After successful registration, you will receive an email confirming your registration.
For Inquiries and concern, please call us @ telephone nuumbes 074-443-5982/81, Mobile No. 09088851425 or email us at
This email address is being protected from spambots. You need JavaScript enabled to view it.
.