Details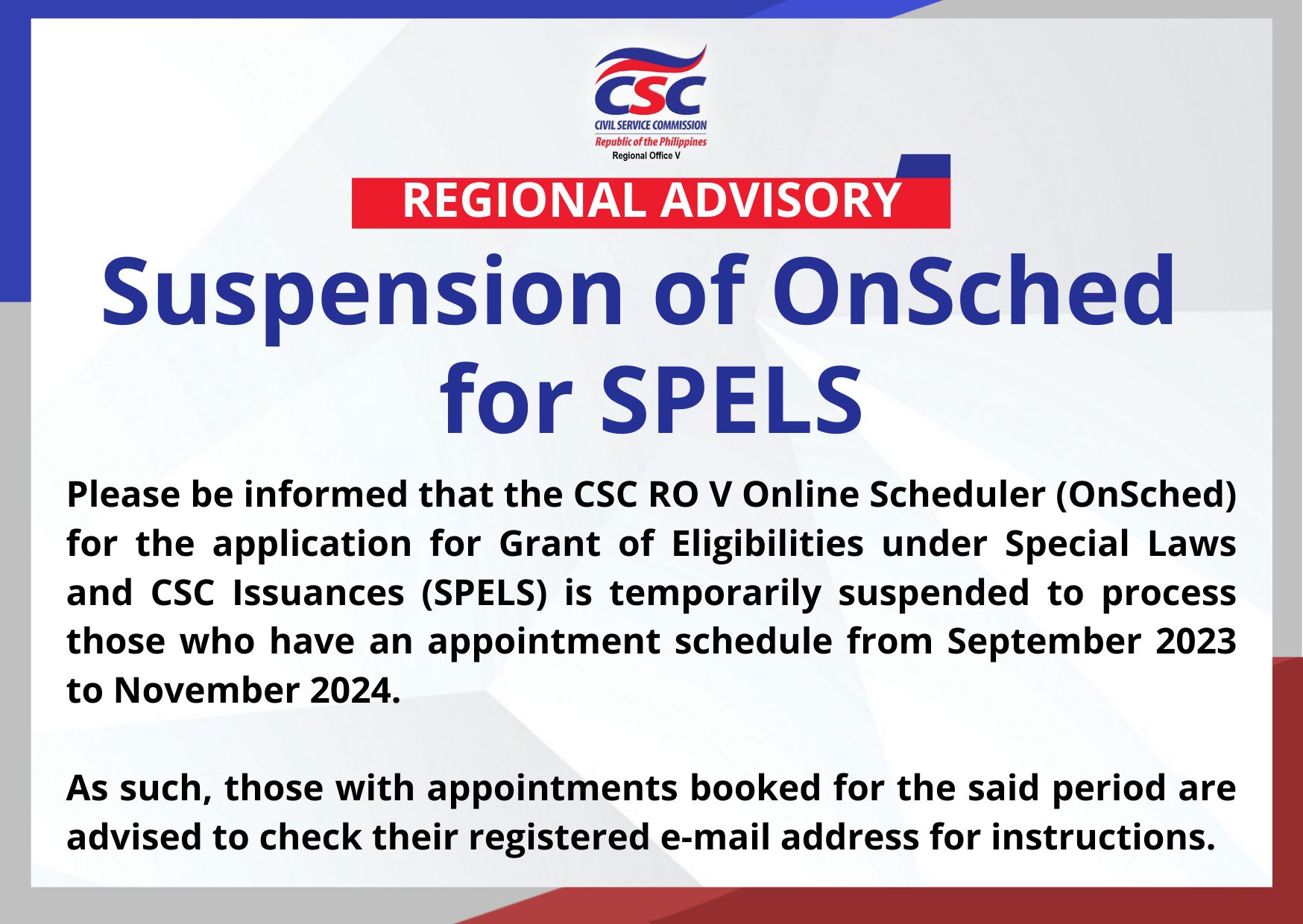 Suspension of OnSched for SPELS

Please be informed that the CSC RO V Online Scheduler (OnSched) for the application for Grant of Eligibilities under Special Laws and CSC Issuances (SPELS) is temporarily suspended to process those who have an appointment schedule from September 2023 to November 2024.

As such, those with appointments booked for the said period are advised to check their registered e-mail address for instructions.
Details
The allotted number of CSE-PPT Professional and Subprofessional examinees for CSC FO-Camarines Norte and CSC FO-Sorsogon has been reached. Thus, the acceptance of application for the 20 August 2023 CSE-PPT for the said Field Offices is now CLOSED.
Please check the official social media page of CSC RO V,
facebook.com/cscrov
for advisories on future examinations.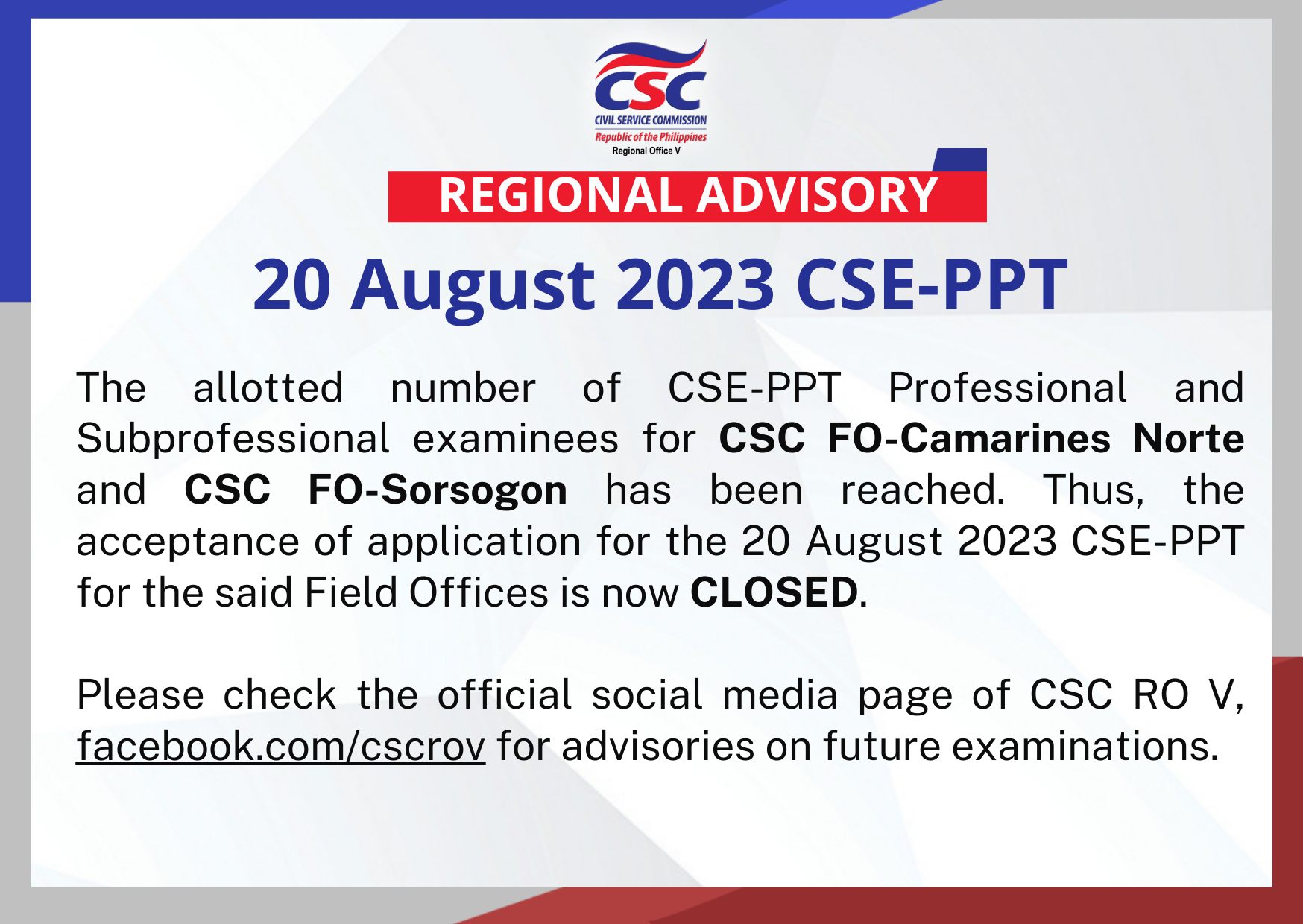 Details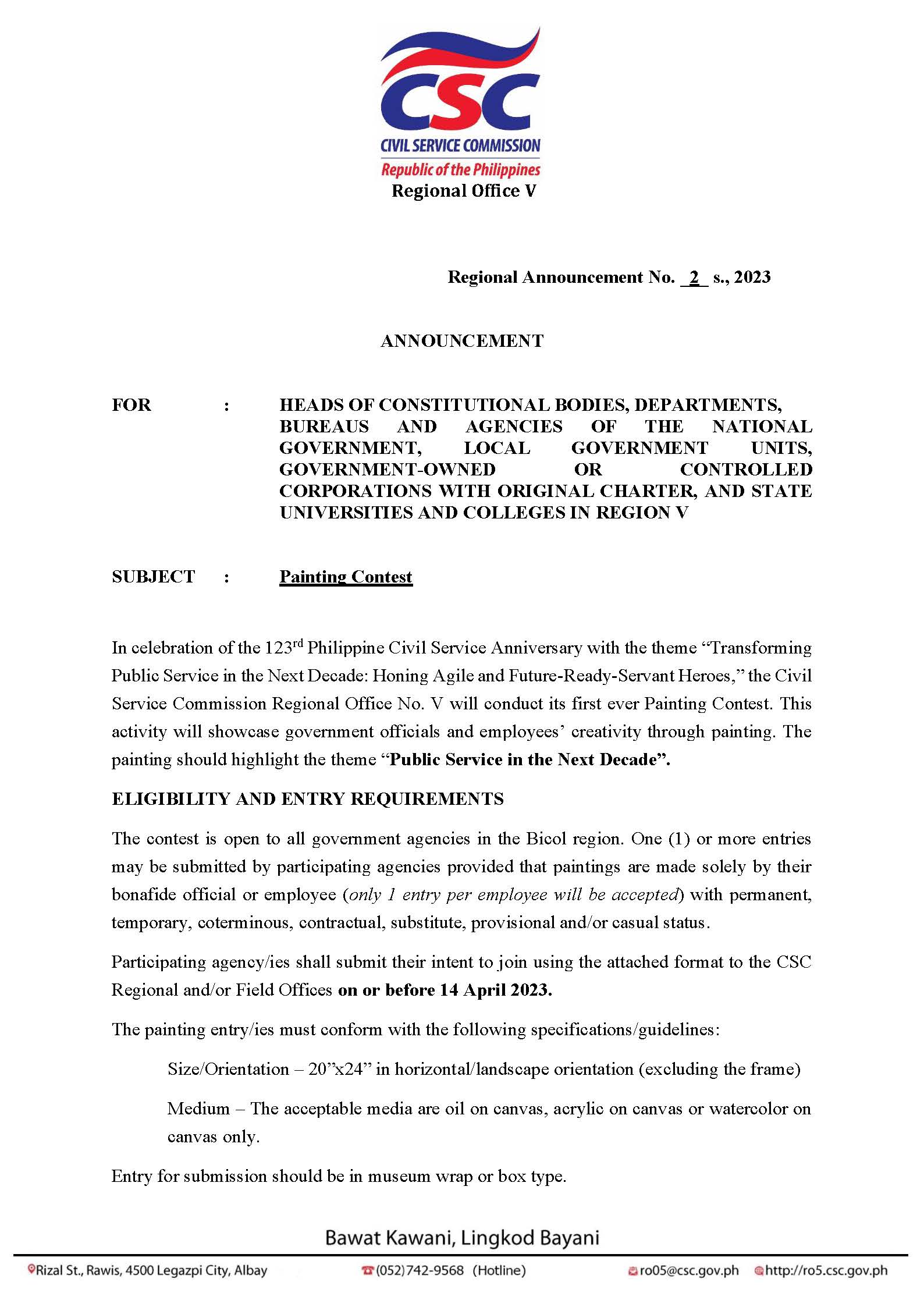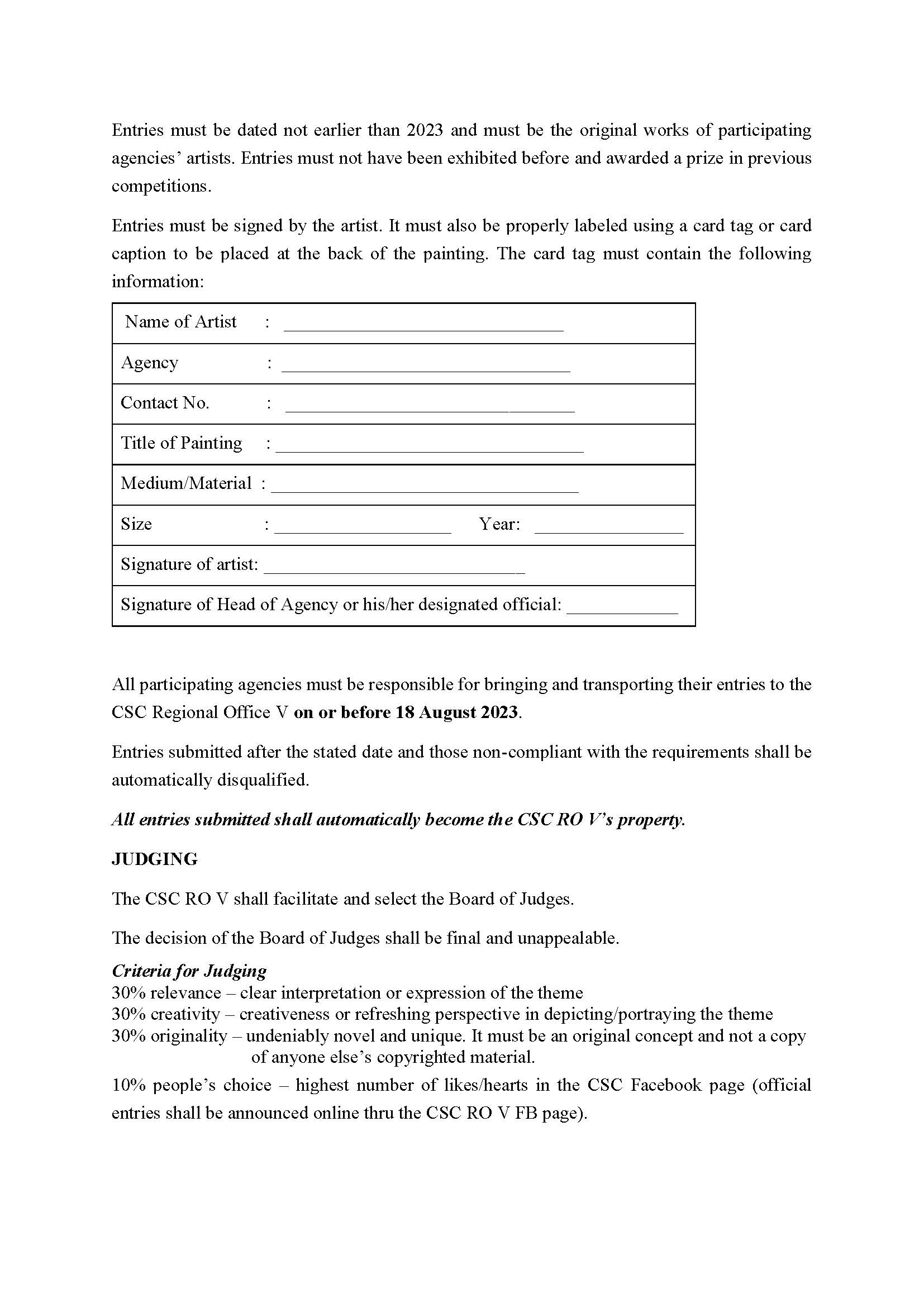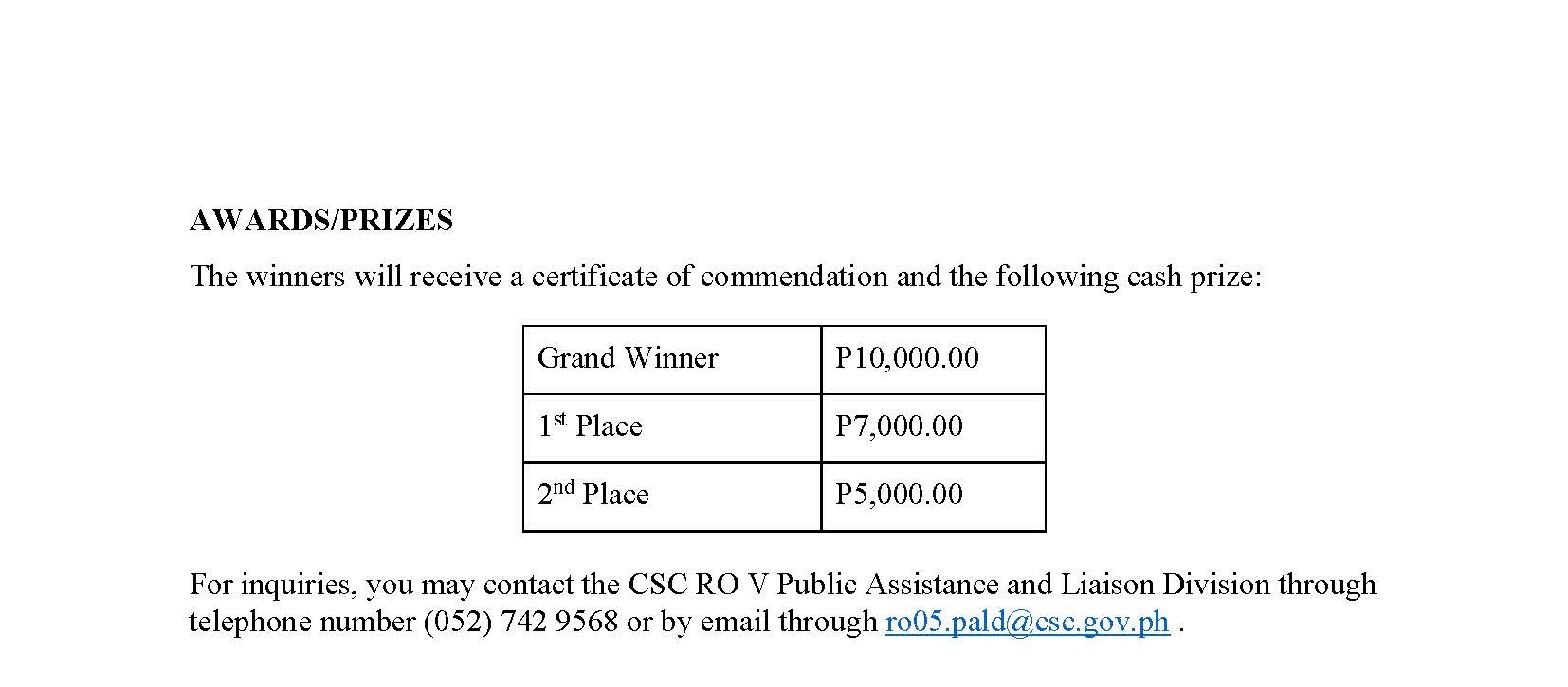 Details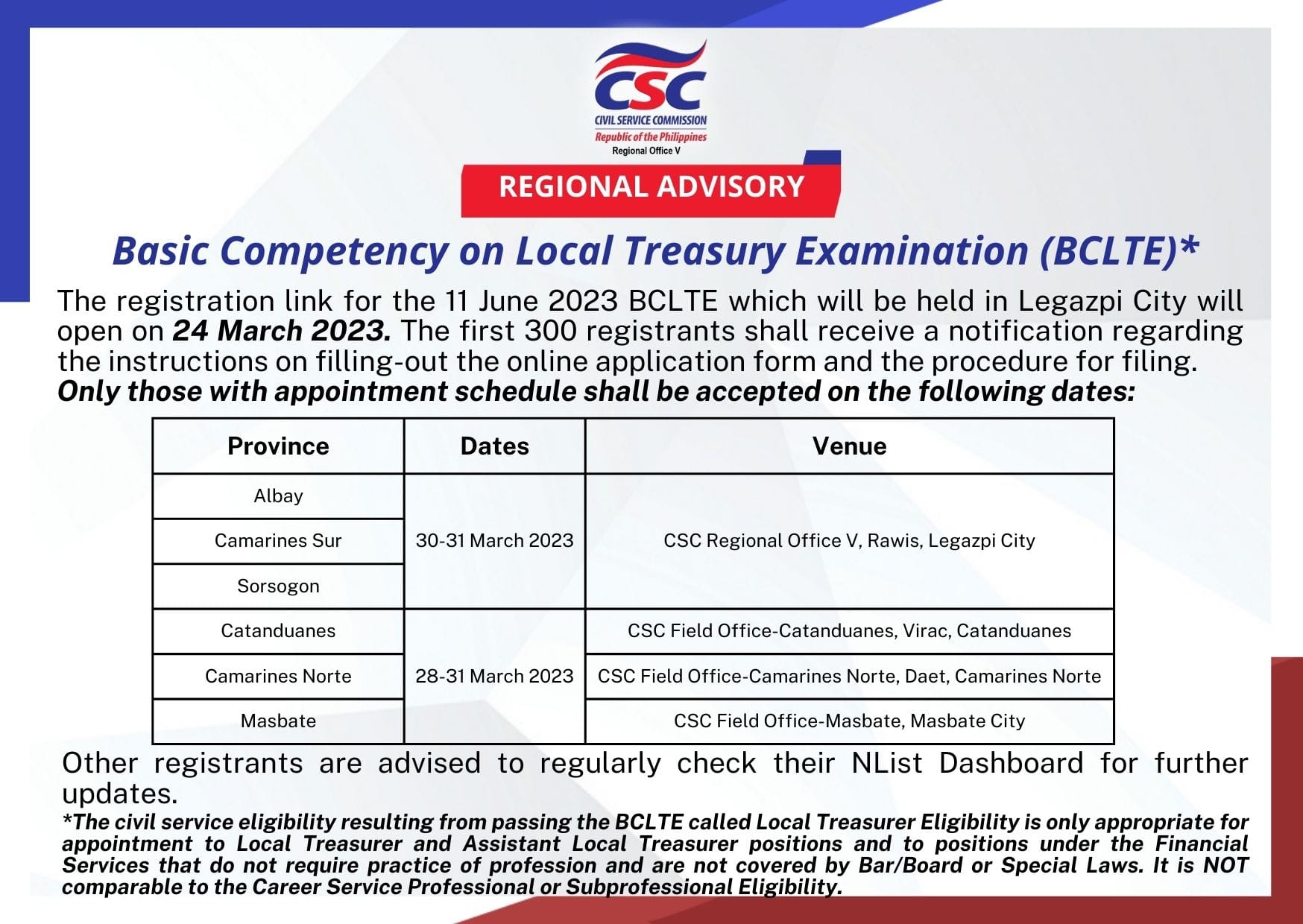 Details
For those waitlisted for the BCLTE via the N-List, please read this advisory.