Details
As part of our continuing effort to serve you better, we are redirecting all our training clients to our Learning Management System (LMS) which can be temporarily accessed through the link: https://zamitsolutions.net/trd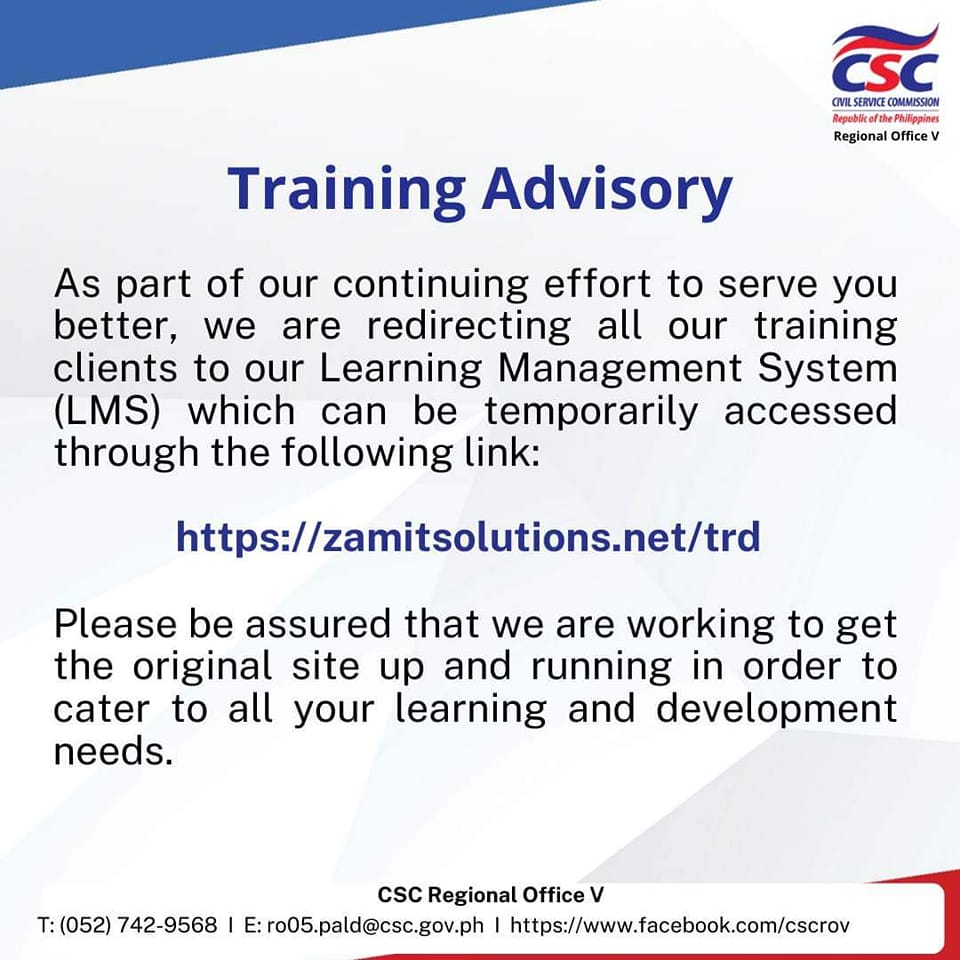 Details
Updates will be sent through the NList Dashboard and NOT via e-mail.
Waitlisted applicants whose priority number has been called are required to accomplish their application form not later than 12 noon of 23 January 2023, otherwise their slot will be FORFEITED.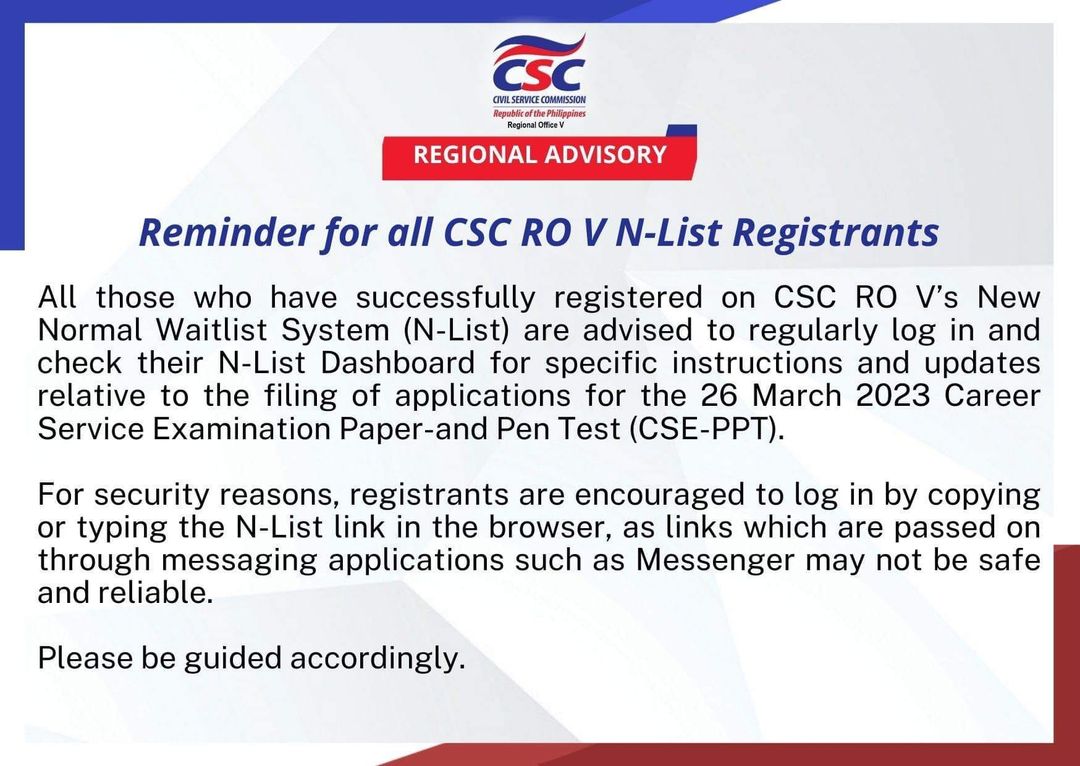 Details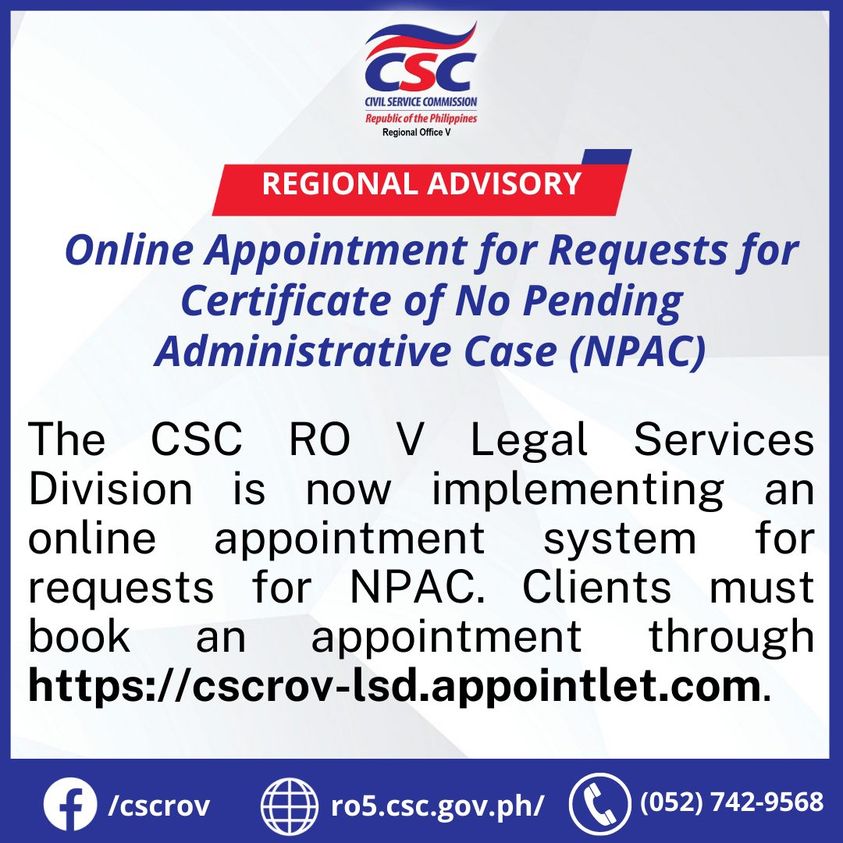 Details
Congratulations to the Winners of the 2022 Search for Outstanding Government Workers from Region V!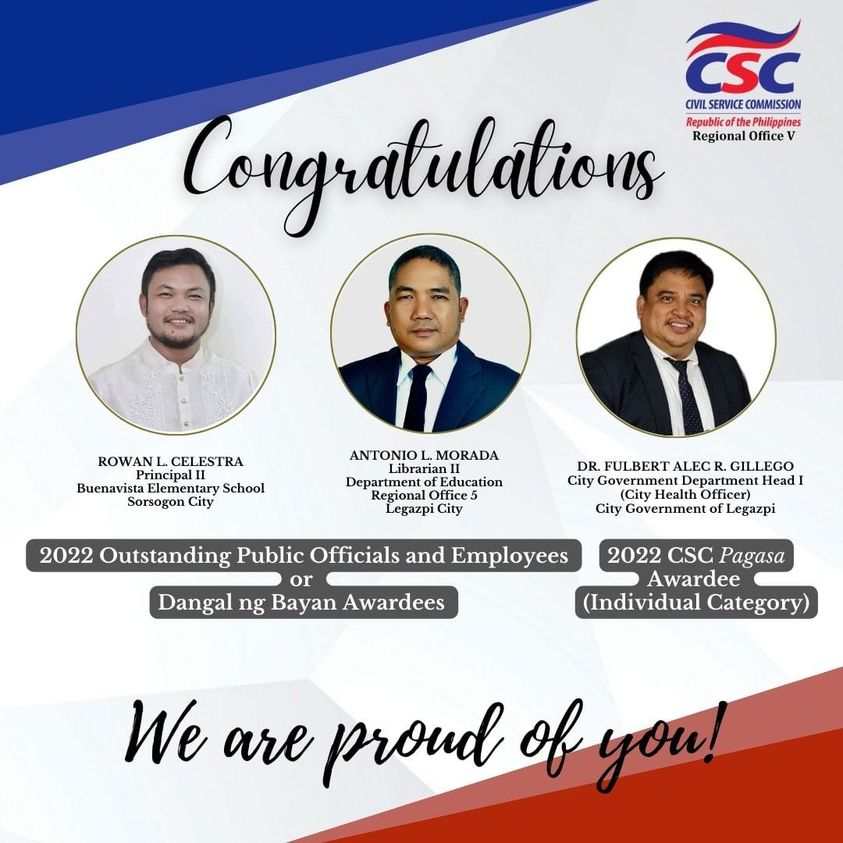 Details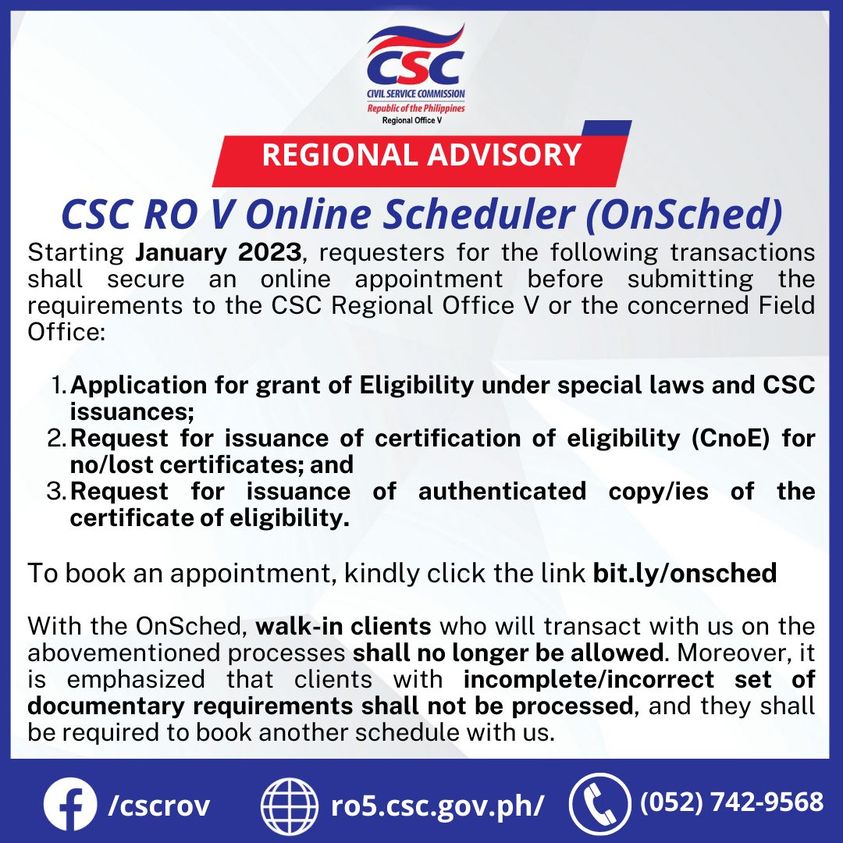 Starting January 2023, requesters for the following transactions shall secure an online appointment before submitting the requirements to the CSC Regional Office V or the concerned Field Office: