Register Now!
SUPERVISORY DEVELOPMENT COURSE TRACKS 2 AND 3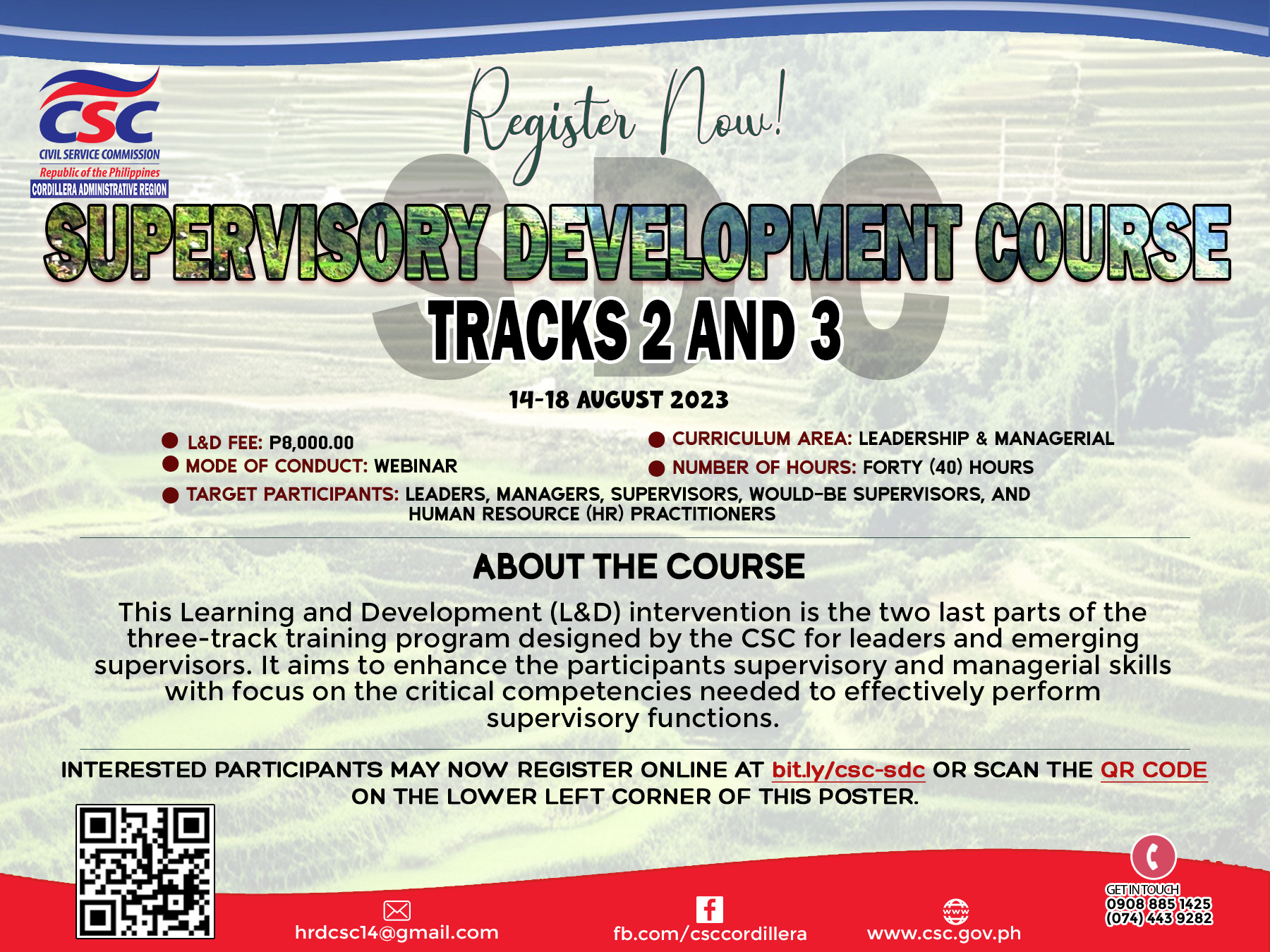 This Learning and Development (L&D) intervention is the two last parts of the three-track training program designed by the CSC for leaders and emerging supervisor. It aims to enhance the participants supervisory and managerial skills with focus o nthe critical competencies needed to effectively perform supervisory functions. This will be conducted on August 14-18, 2023.
Interested participants may now register online at bit.ly/csc-sdc or https://sites.google.com/view/csccarlnd/sdc?pli=1 or scan the QR Code on the lower left corner of this poster.