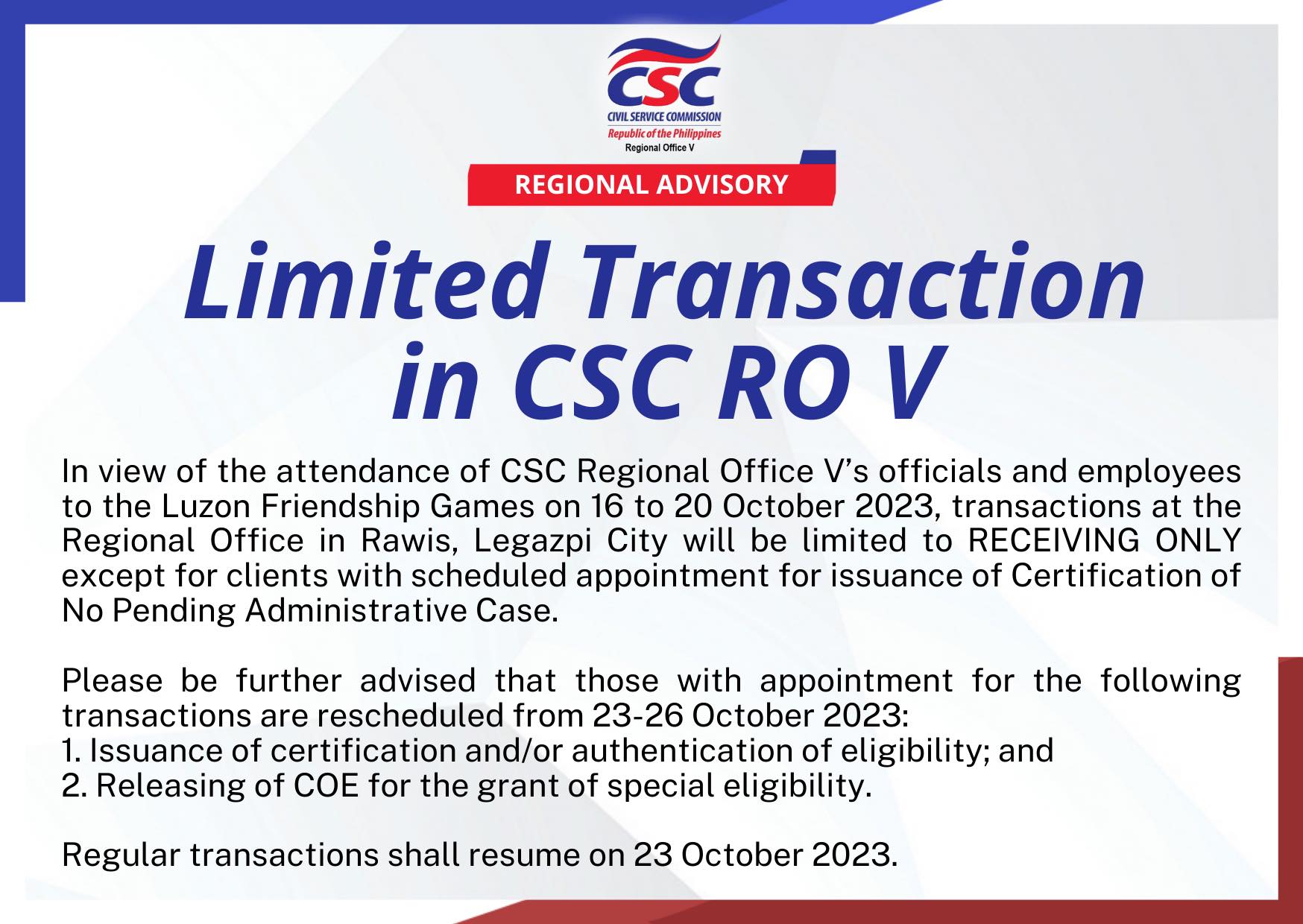 Regional Advisory
Limited Transaction in CSC RO V
In view of the attendance of CSC Regional Office V's officials and employees to the Luzon Friendship Games on 16 to 20 October 2023, transactions at the Regional Office in Rawis, Legazpi City will be limited to RECEIVING ONLY except for clients with scheduled appointment for issuance of Certification of No Pending Administrative Case.
Please be further advised that those with appointment for the following transactions are rescheduled from 23-26 October 2023:
1. Issuance of certification and/or authentication of eligibility; and
2. Releasing of COE for the grant of special eligibility.
Regular transactions shall resume on 23 October 2023.