Having a bureaucracy characterized by competent and agile workforce, resilient organizations and sustainable leadership – one that ushers an organization into fast evolving work landscape, Chairperson Nograles, in his message during the opening of the ONE-CSC Internal PCSA Kick-off Activity on 4 September 2023, highlighted the goal of cultivating dynamic public service, not only in CSC, but in the entire Philippine Bureaucracy.
Chairperson Nograles also emphasized the role of the CSC employees in serving as an exemplar to other government employees and agencies. He encouraged everyone to support the activities lined-up for the month-long PCSA celebration.
To celebrate dynamism not only at work, but as well as the talents of the employees, CSC Regional Office (CSC RO) VIII and other CSC Regional Offices participated in the CSC 1st AwiTanghal and 2nd PCSA Quiz Bee.
CSC RO VIII Director II Rey Albert B. Uy placed 3rd in the PCSA Quiz Bee while Senior HRS Atty. Norberto J. Lesiguez took 5th place in the AwiTanghal, out of the 23 participants in both competitions from various CSC Regional and Central Offices.
"Transforming Public Service in the Next Decade: Honing Agile and Future-Ready Servant-Heroes", is the 10-year overarching theme of the PCSA, with this year's focus on dynamism.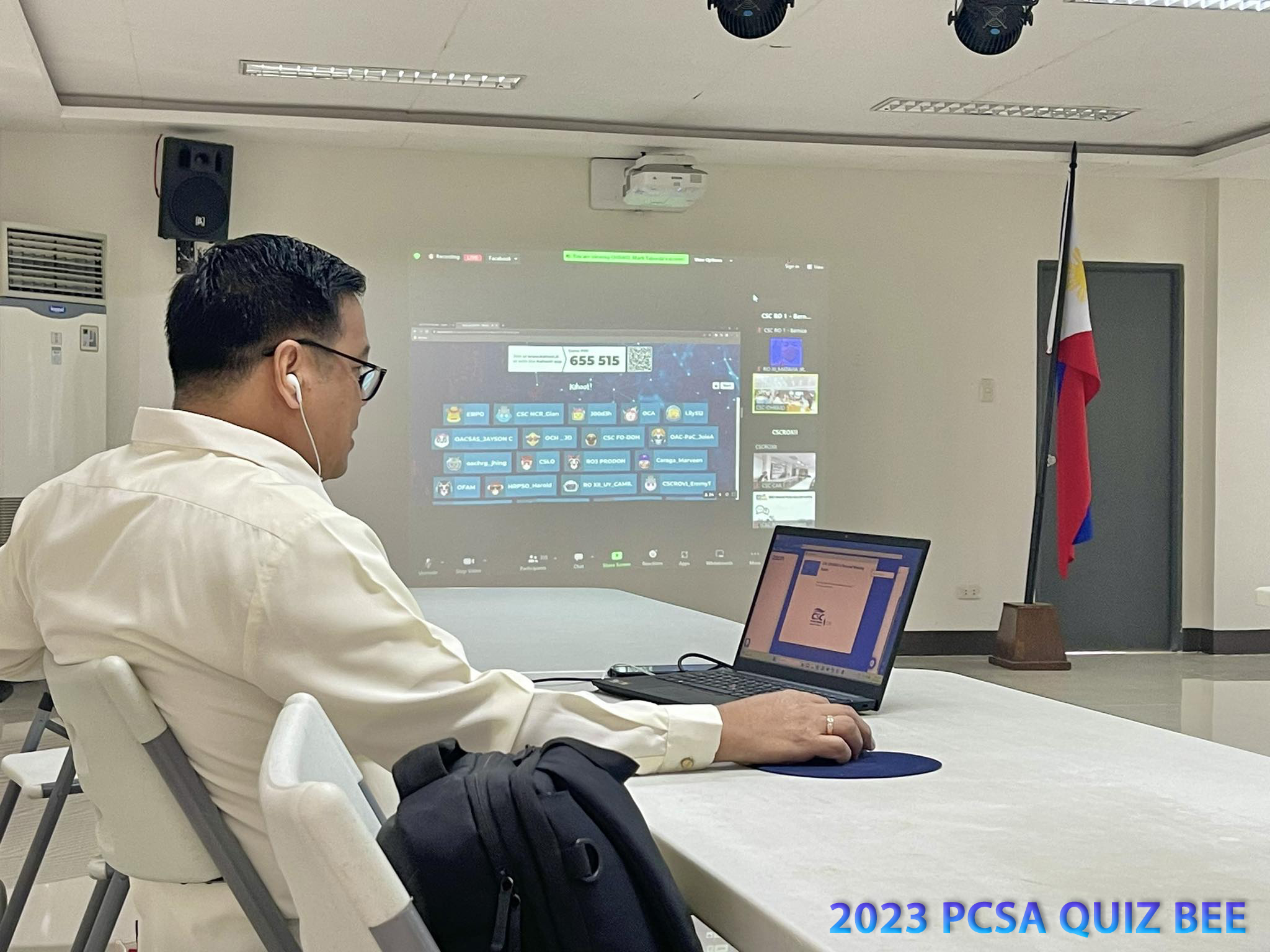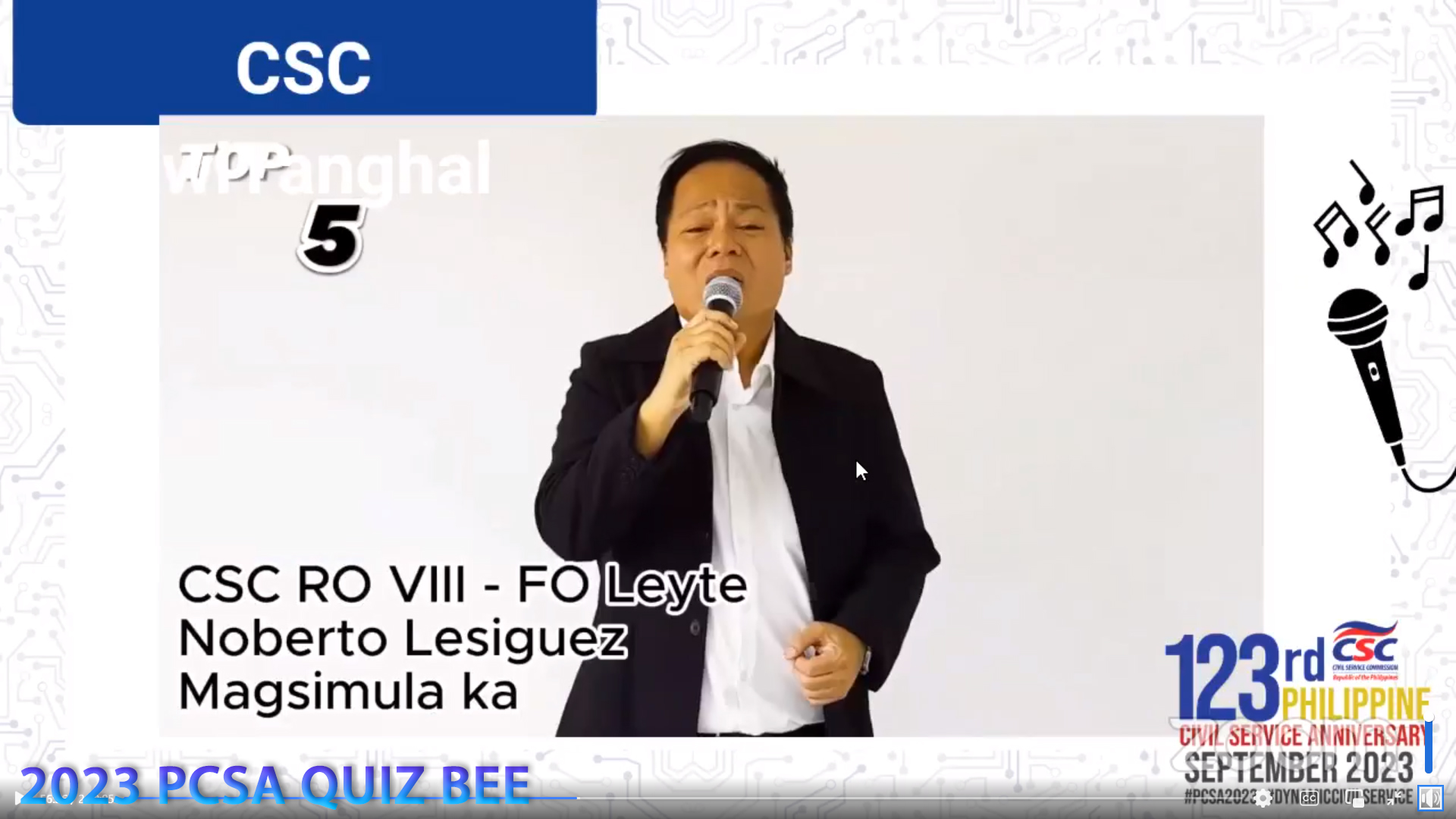 xxx