With the aim to address the basic health and wellness needs of the marginalized sectors of our society, the Civil Service Commission Regional Office VIII (CSC RO VIII), in partnership with the Eastern Visayas Medical Center (EVMC), conducted the 123rd PCSA Medical Mission: Medical Relief for the Underprivileged at DSWD FO VIII Home for Girls, Reception and Study for Children, and Haven for Women Compound, Pawing, Palo, Leyte, on 30 August 2023.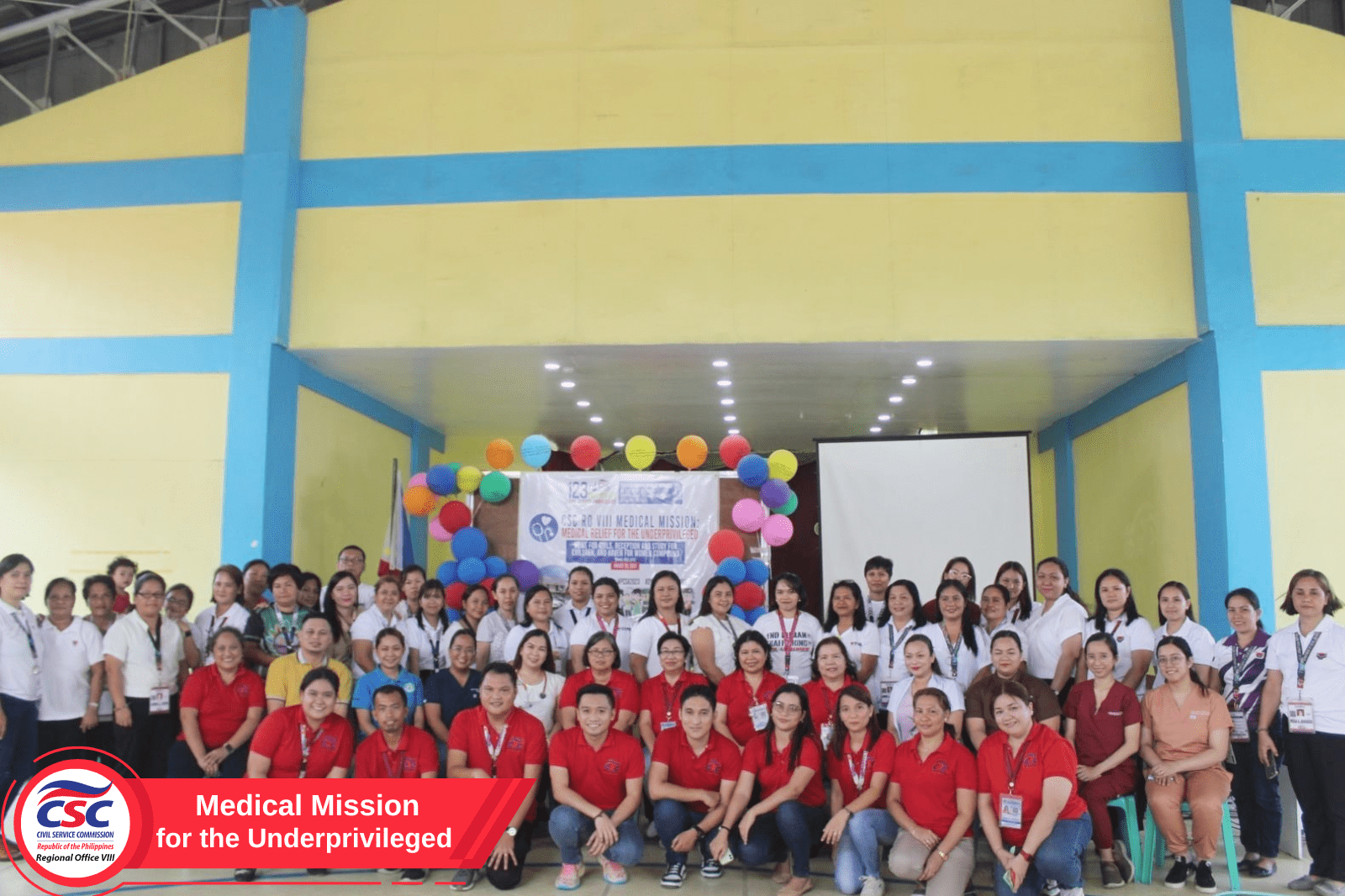 Beneficiaries of the Medical Mission included the residents of the three (3) DSWD FO VIII Centers which are composed of abandoned children, children who are victims of sexual abuse and exploitation, and battered women in shelters.
Various medical departments of EVMC provided free medical check-up, medicines and supplements to the residents and staff of the DSWD Centers. Moreover, the EVMC Department of Psychiatry provided insights on Mental Health Awareness.
CSC PINTIG RO VIII Chapter sponsored a Children's party to provide fun, comfort and fellowship among the residents.
Said activity is one of the major activities of the Civil Service Commission in celebration of the 123rd Philippine Civil Service Anniversary, on September 2023, with a 10-year theme: "Transforming Public Service in the Next Decade: Honing Agile and Future-Ready Servant-Heroes".