Marking the kickoff of the month-long celebration of the 123rd Philippine Civil Service Anniversary, seven hundred one (701) participants from the different government agencies in Region VIII registered and joined the 123rd PCSA Online Zumba on 1 September 2023.
Chairperson Atty. Karlo A.B. Nograles, together with Senior Commissioner Atty. Aileen Lourdes A. Lizada
and Commissioner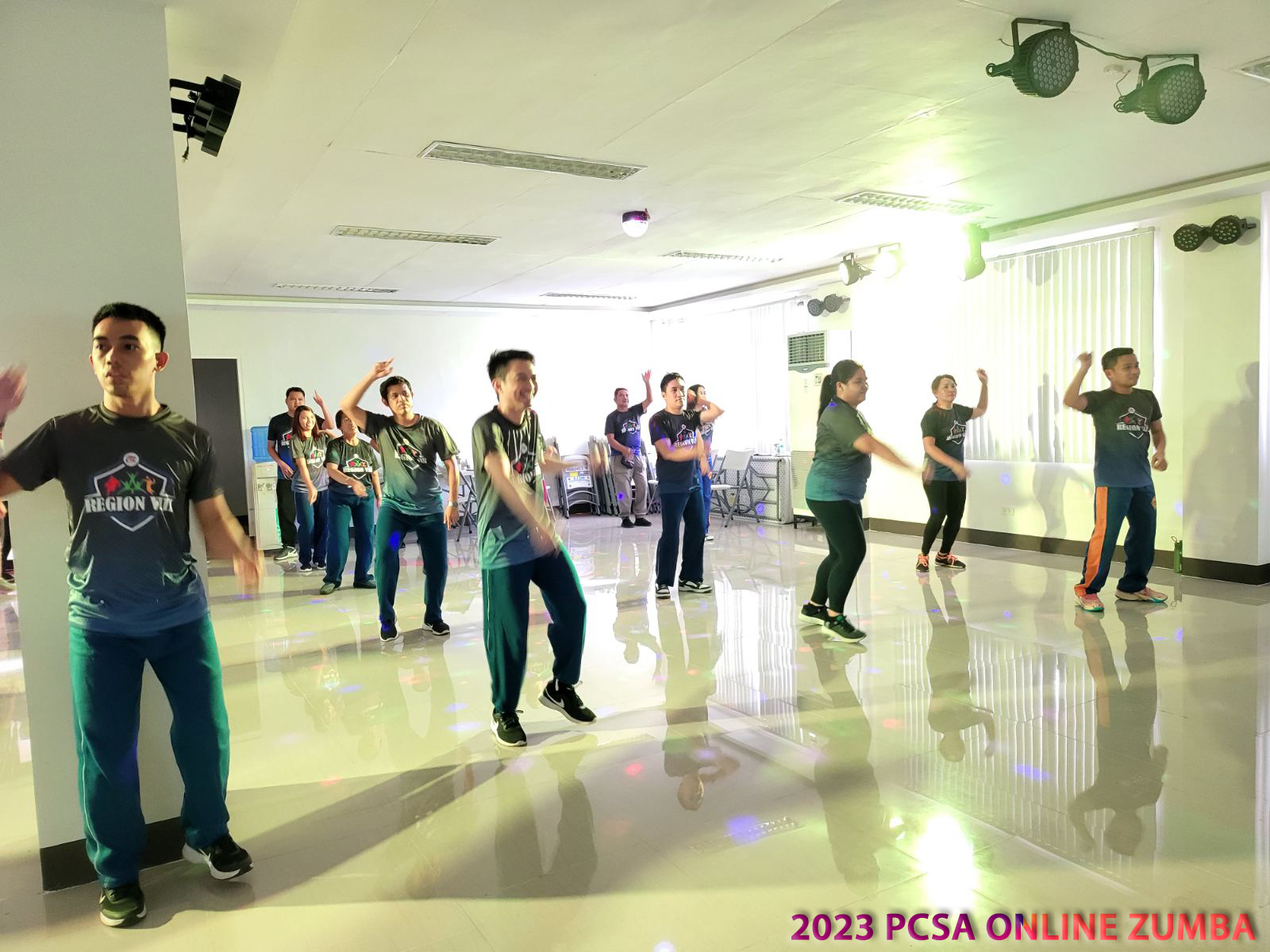 Atty. Ryan Alvin R. Acosta, spearheaded the culmination of the activity. Chairperson Nograles emphasized the importance of maintaining a work life balance and a healthy workplace and assured that CSC will continue to work to infuse recreation and reinforce a positive and vibrant workforce.
Registered participants received a voucher to enjoy online three (3) selected films —Edward, Mañanita, and Retirada, from the Film Development Council of the
Philippine (FDCP) from 1 to 30 September 2023.
Proceeds from the activity will go to the Pamanang Lingkod Bayani (PLBi) program, a special project honoring civil servants who died in the line of duty. Through the program, the families of qualified nominees are provided with one-time financial assistance and scholarship opportunities in partnership with the Philippine Association of State Universities and Colleges.
Online Zumba and Film Showing activities are some of the highlights of the 123rd Philippine Civil Service Anniversary celebration in September commemorating the establishment of the entire Philippine Civil Service.
xxx