Details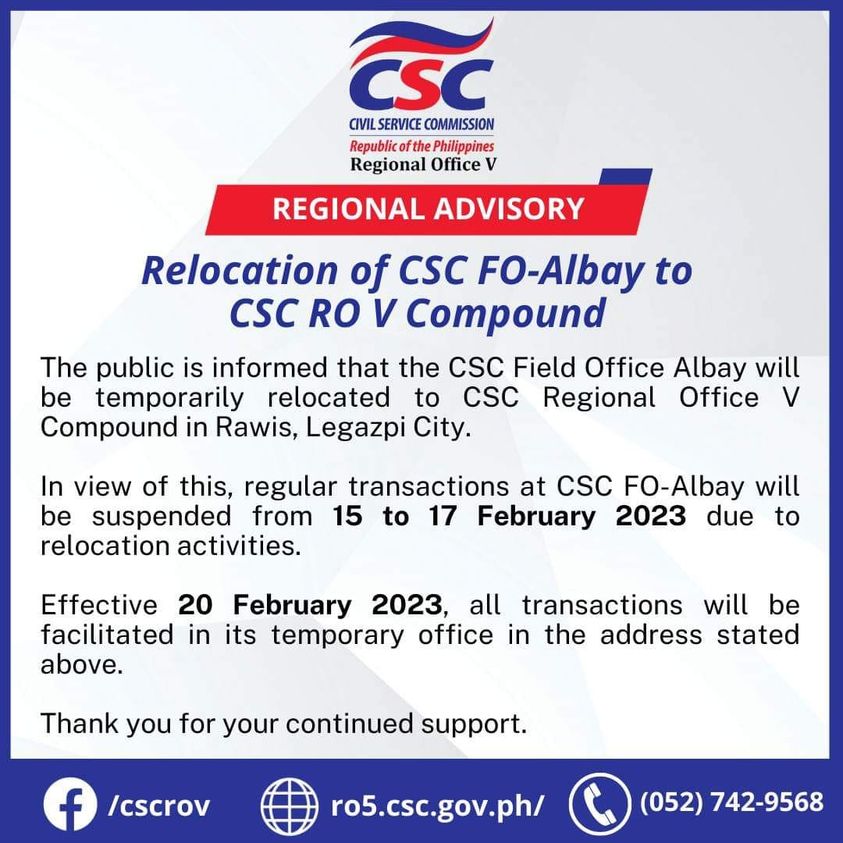 Details
Transactions in the afternoon of 1 February 2023 shall be limited to RECEIVING ONLY.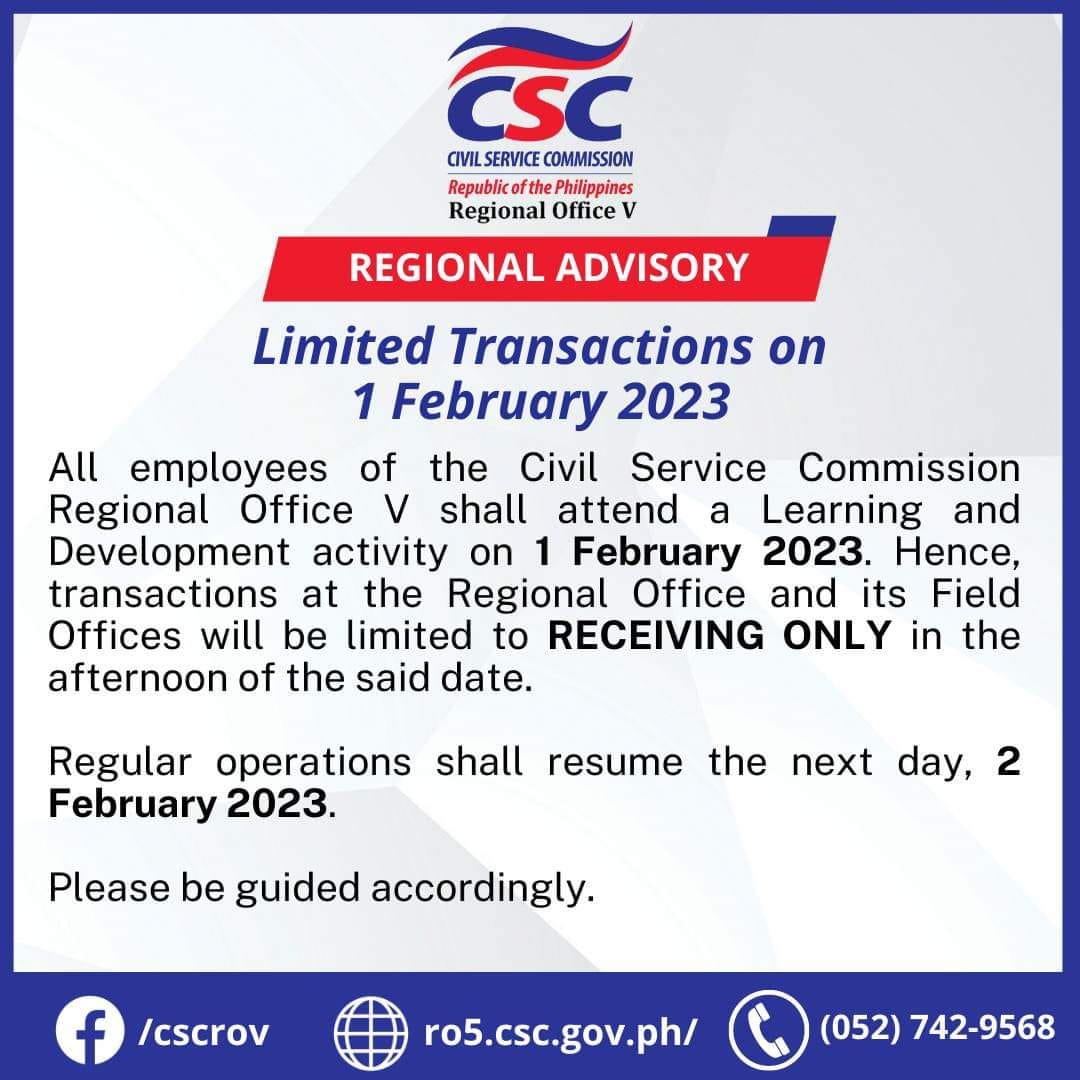 Details
LOOK | 18 January 2023
Director IV Daisy Punzalan Bragais sits as Officer-of-the-Day at the CSC Regional Office No. V Public Assistance and Complaints Desk.
Dir. Bragais assisted clients' concerns pertaining to the services offered by the CSC RO V.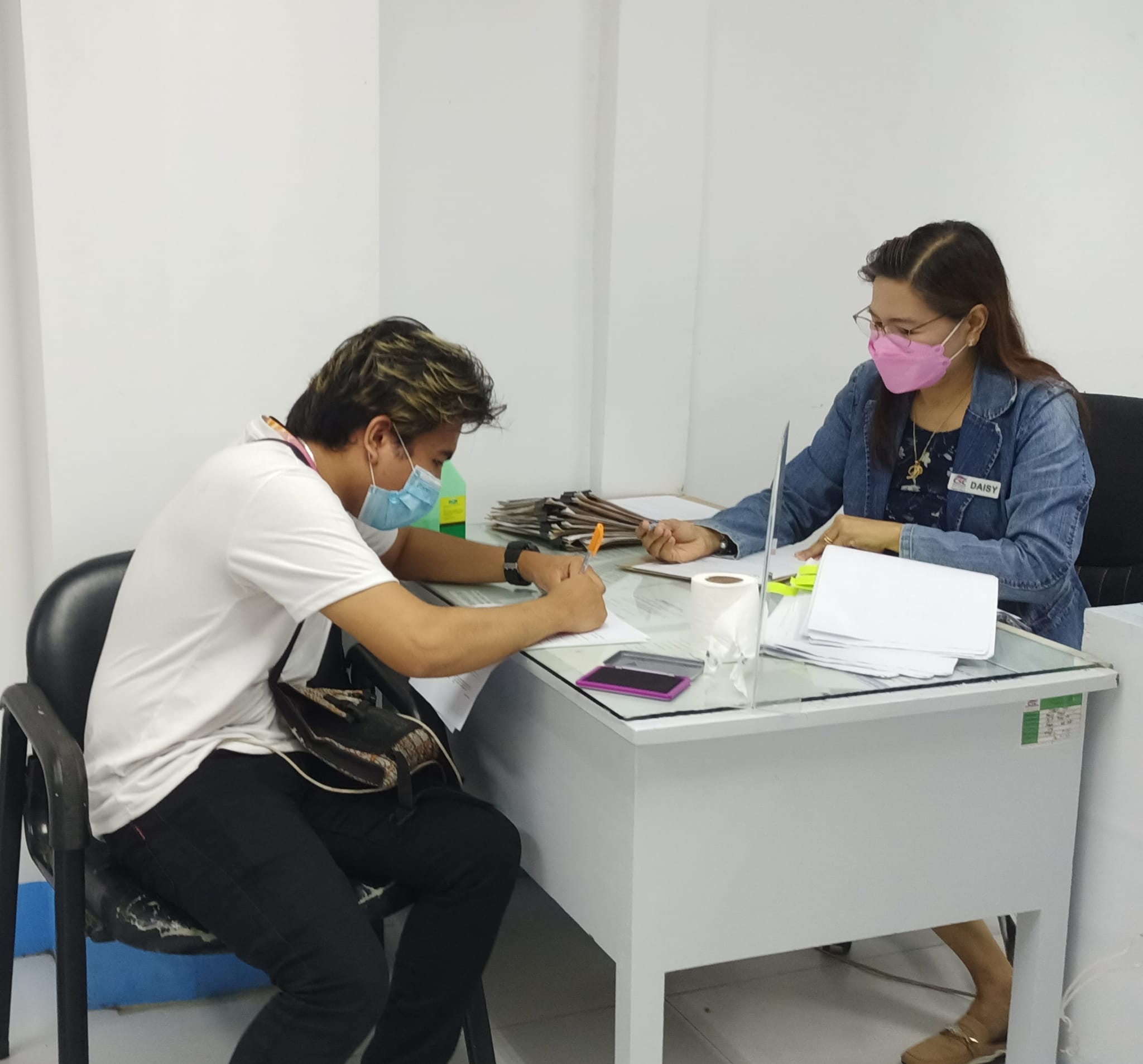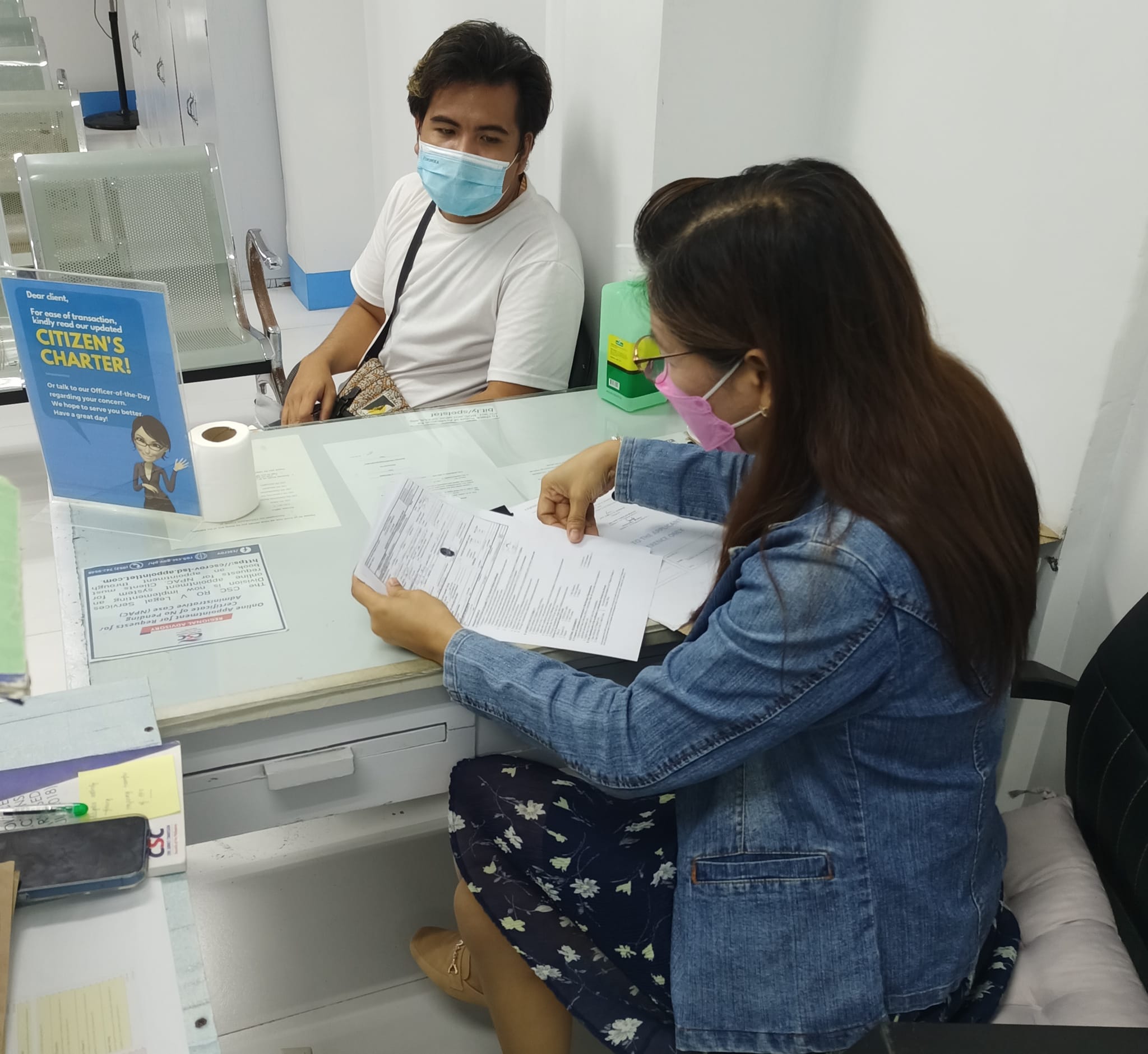 Details
Reminder for CSC RO V N-List Registrants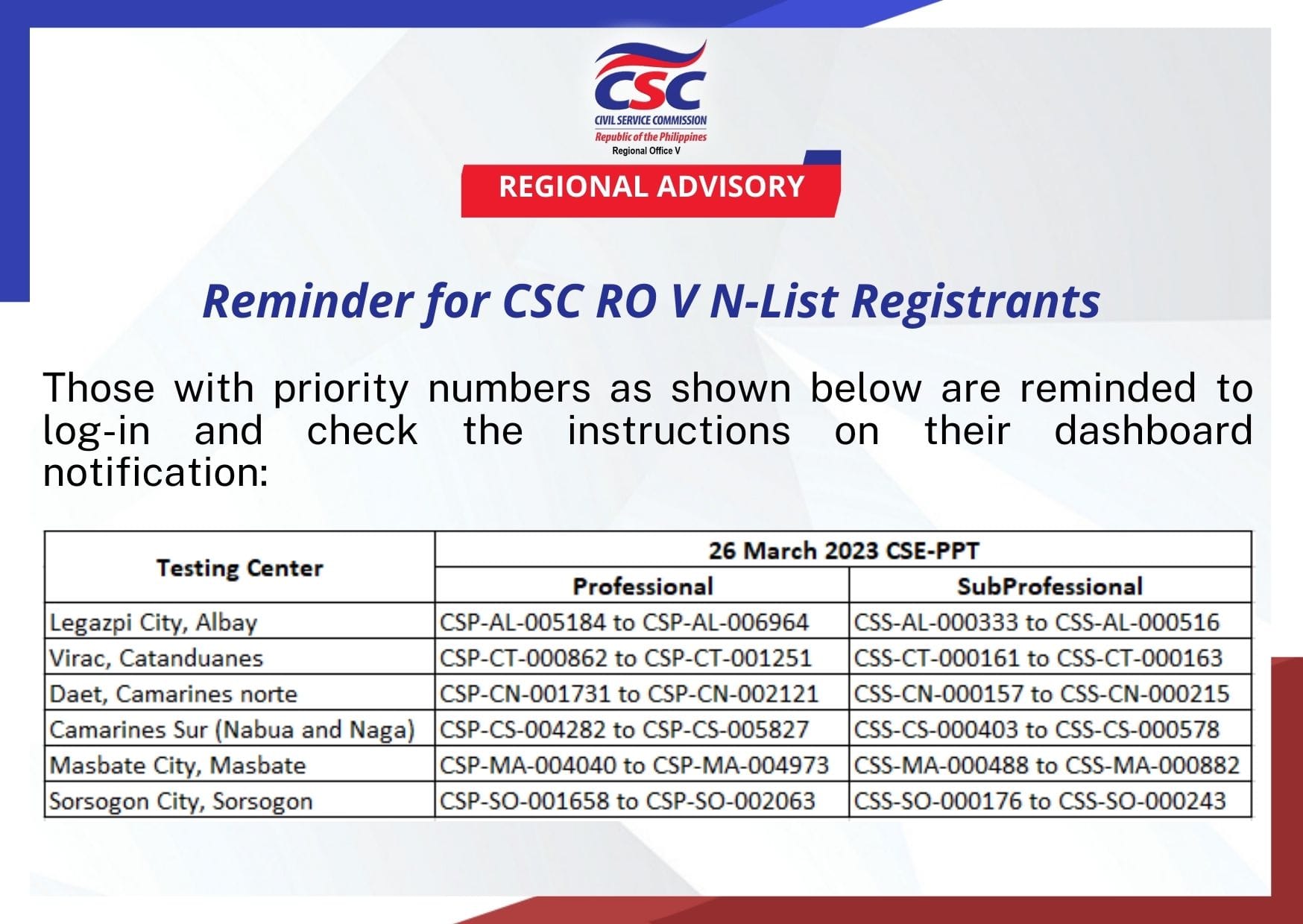 Details
The Civil Service Commission is now accepting nominations for the 2023 Search for Outstanding Government Workers!
Heads of government agencies and the general public are enjoined to participate in the prestigious annual Search by nominating public service exemplars to the three award categories, namely: the Presidential Lingkod Bayan Award, the Outstanding Public Officials and Employees Award (Dangal ng Bayan) and the CSC Pagasa Award.
For more information on this, please click through this link:
Nomination forms can also be downloaded from these links: